---
Customer Reviews
09/15/2021
Great bag!
Just as the description states, this footbag is the perfect balance of stall and pop. The metal filling makes it quite heavier than a dirtbag, which actually makes it much easier to control and hit reliably. At the same time, the weight and the looseness of the bag allows easy stalling. Great for an all-around player!
Jason M.

United States
08/26/2021
32 PANEL METAL FILLED
GREAT SERVICE, QUICK SHIPPING. GREAT!!
randall t.

United States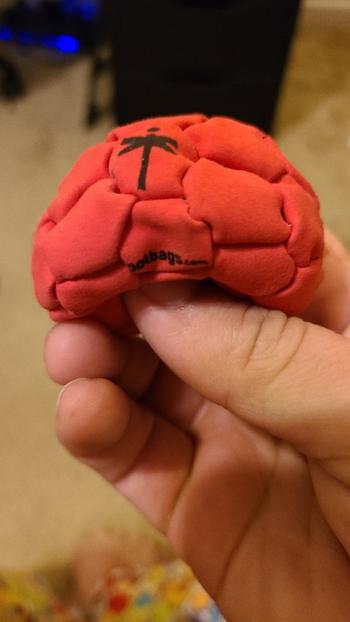 08/26/2021
Remarkable
This was very surprising to me. I for some reason thought it would have been filled more and once I got it in my hand i quickly realized it definitely didn't need much. Excellent weight amazing bouce. Love it!
Anthony K.

United States
08/18/2021
Great
Product is as described. Very helpful tips about different styles of bags. Good and quick service.
Eric C.

United States
08/17/2021
Thank you peeps at Drangonfly FootBags
I have had a great experience. Shipping was fast and the site was easy to order from. And the quality is fantastic! The metal bag has a real nice feel to it!
Brian M.

United States