---
Customer Reviews
09/18/2021
Pheeww...
Simple but amazing sack...great stitching...me and my boys have some epic games w our new player Showdower...lol ..a must try
Thomas R.

United States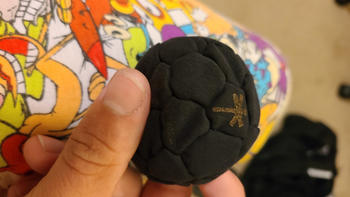 08/26/2021
Love it
I've never had a sandbag before. All my friends and I always got the braded ones with plastic beads. I got a new friend who only used sandbags and it changed my world.
Anthony K.

United States
08/22/2021
Finally!!! A great sack!!
I love kicking around this sack!!!
Luis P.

United States
08/19/2021
Glad I bought before these sold out.
Love everything about this Footbag. Feels as good as it looks. Dragonfly has the best designs of footbags- you're sure to find something.
Andrew C.

United States
07/27/2021
Great product
Great quality!!!
Mike E.

United States