---
Customer Reviews
09/14/2021
Awesome bag!
I LOVE this bag. I've never used one filled with metal so I wasn't sure how I would like it. It's a great bag for both tricks and standard use and the quality is amazing.
Dan

United States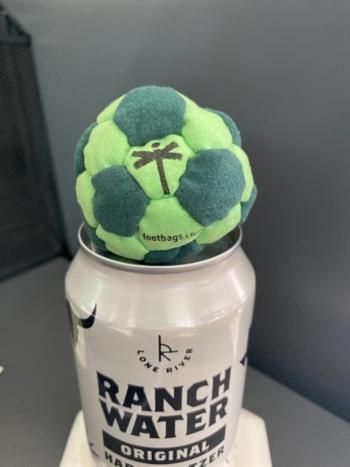 08/19/2021
Buy one you'll love it
Loving the quality of these footbags. Feels as good as it looks. I prefer the sand bags over metal, but glad I have both.
Andrew C.

United States
07/27/2021
Love these foot bags
Bought 2. Metal bearings one and sand one. They both work great. Awesome foot bags!
Ya L.

United States
07/19/2021
Customer Service at it's Finest
Product seems to be made very well and I am pleased with my purchase. More importantly, I was impressed with the fine customer service that I received from Holly. She was an absolute pleasure to deal with and my package arrived promptly. Thank you Dragonfly!
Bryan P.

United States